Williamson County Crime Stoppers visits COUPLAND ISD
June 22, 2018
Williamson County Crime Stoppers donated two 55 inch television monitors to the Coupland ISD on June 21st, 2018. The TVs will be mounted in common school areas, so that students can view current school notices, upcoming events and be reminded that the Crime Stoppers Safe School Program is available for them to report any criminal activity or school violations.
The Safe Schools Program operates as an umbrella program under the guidance of the Crime Stoppers Board of Directors. All High Schools and Middle Schools in Williamson County are encouraged to use this program on campus and engage the student population to report criminal activity or school violations. Any information provided is guaranteed to be anonymous and successful tips can qualify for a reward of up to $200.00.
This project, which began about 3 years ago, meets Governor Abbot's School and Firearm Safety Action Plan recommendation to "Expand Crime Stoppers operations and launch an awareness campaign for school employees and students to encourage the reporting of tips related to school crime."
If you SEE SOMETHING or HEAR SOMETHING – SAY SOMETHING.
Contact Crime Stoppers
Pictured are Crime Stoppers Board Chairman Sam Jordan with Coupland ISD Superintendent Tammy Brinkman.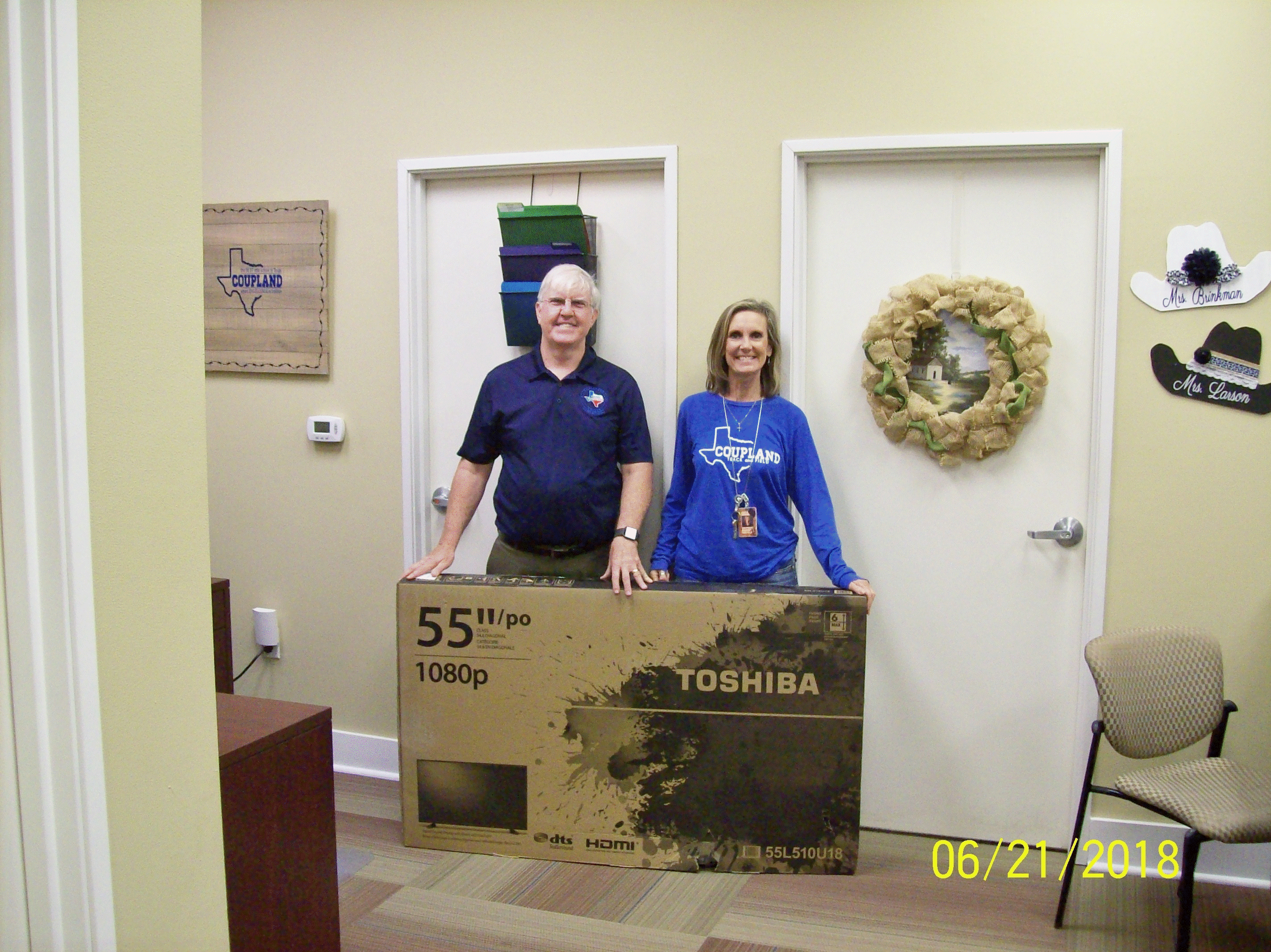 ---
Round Rock Market Days
June 02, 2018
Crime Stopper Board Members Sam Jordan and Bob Cermak at the Round Rock Market Days on Centennial Plaza, 301 W. Bagdad, June 2nd 2018.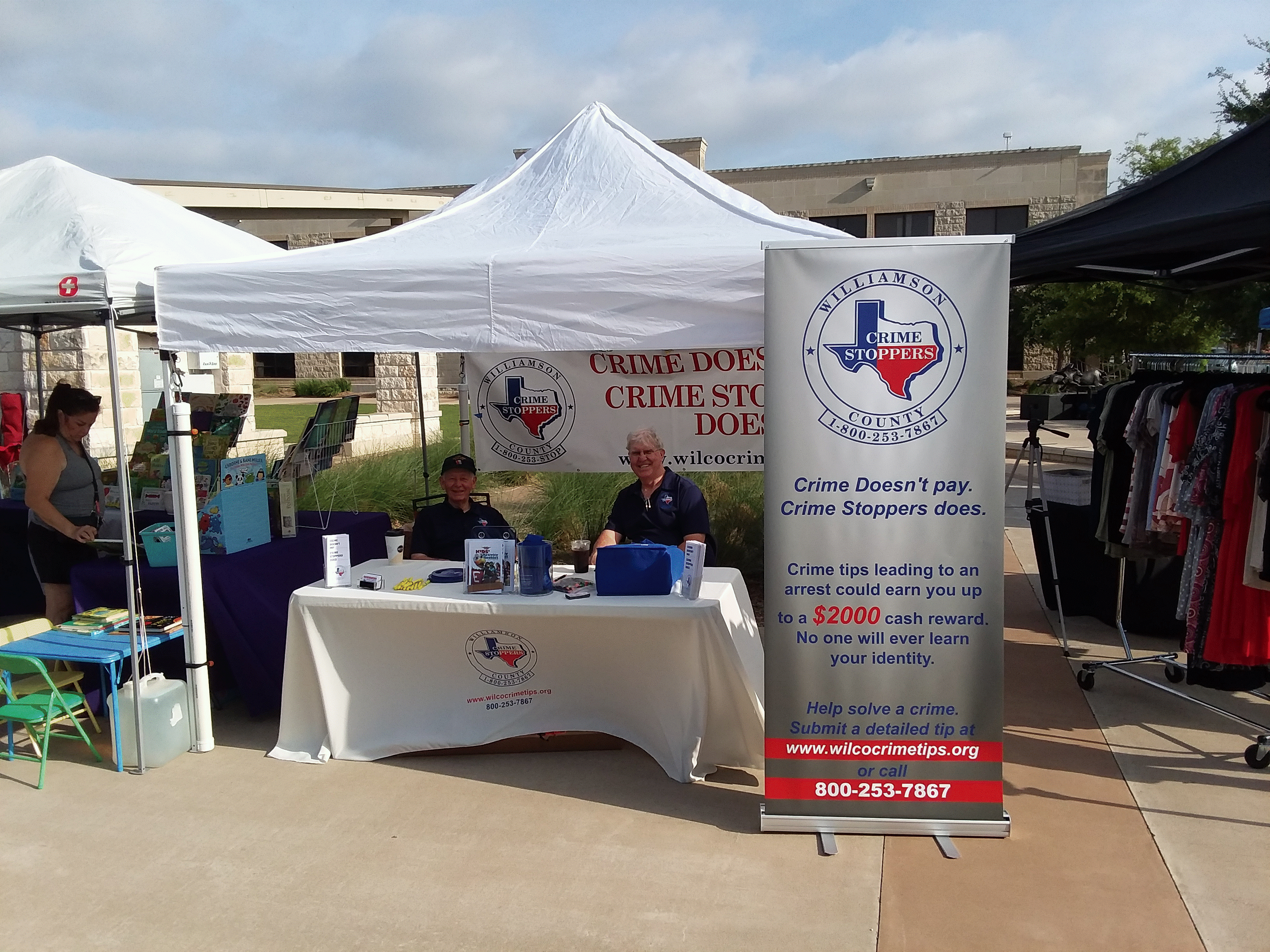 ---
Williamson County Sheriff's Citizen Academy Graduation
December 13, 2017
Congratulation to the Williamson County Crime Stoppers Board Members Robert Cermak and Sampson Jordan for successfully completing the Williamson County Sheriff's Citizen Academy on December 13th, 2017.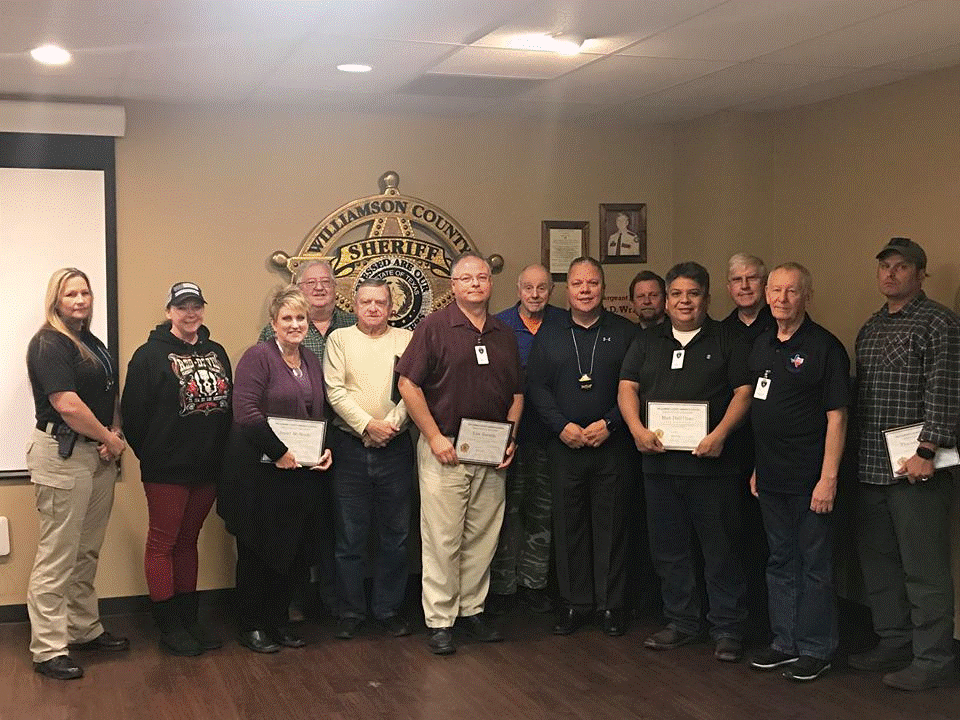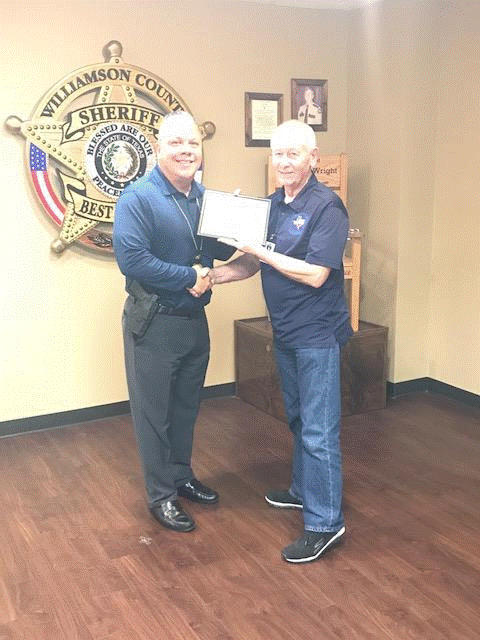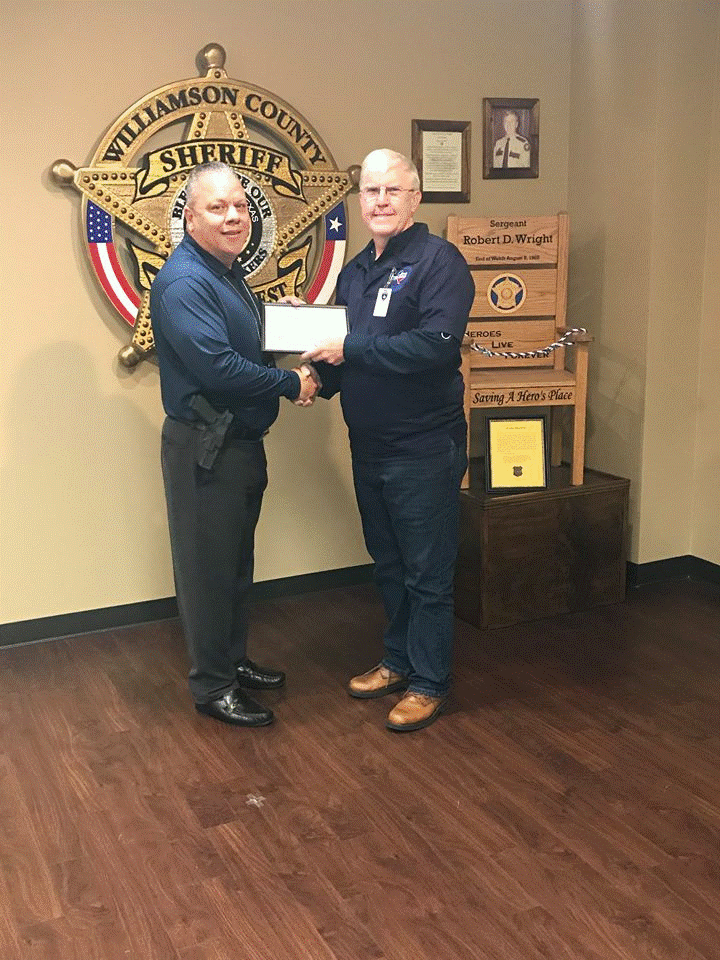 ---
Round Rock Public Safety Day
September 30, 2017
Crime Stoppers Board member Emile Mailloux explains Crime Stoppers to the public at the Round Rock Public Safety Day on Centennial Plaza, September 30th, 2017.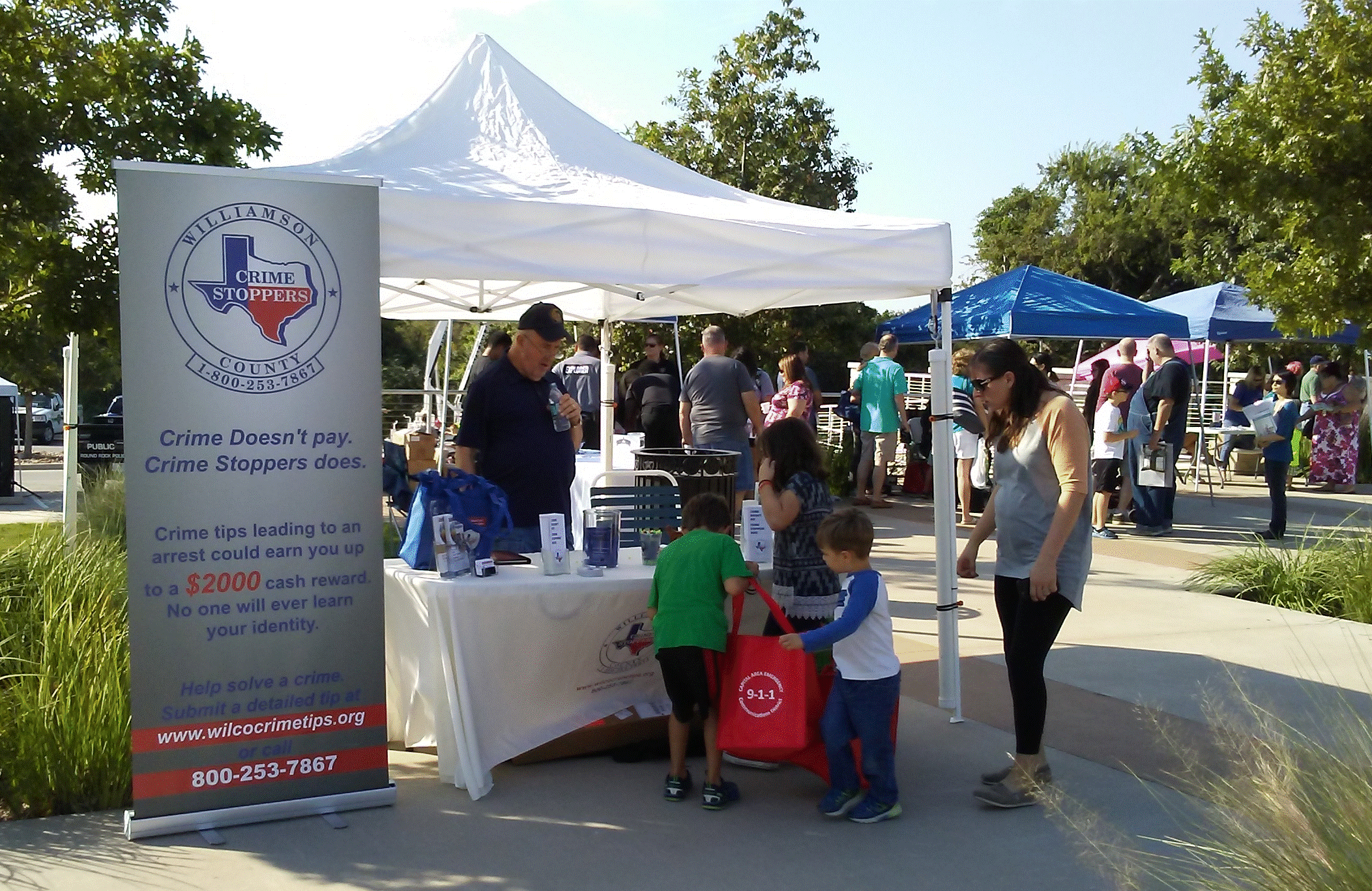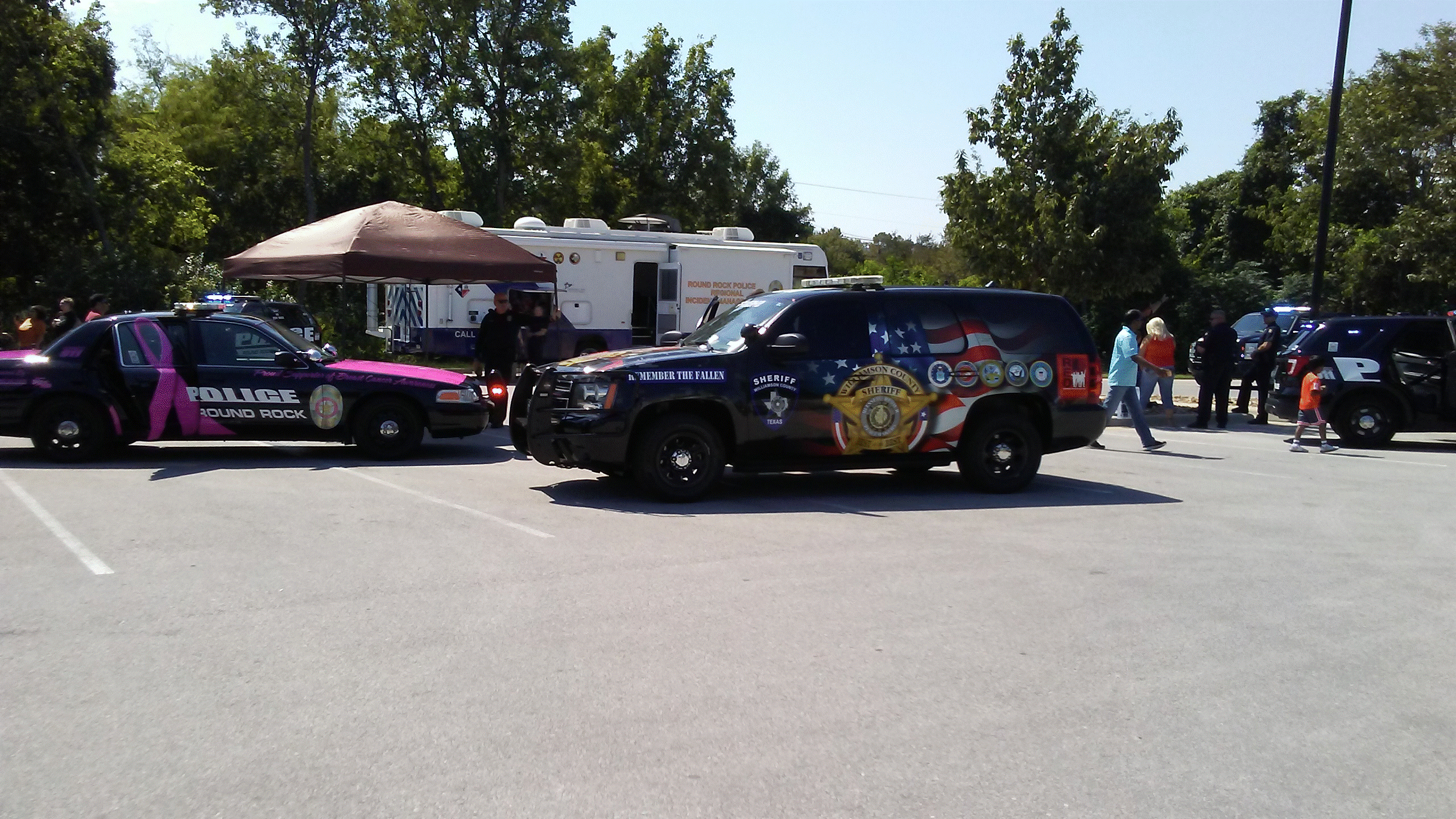 ---
| | | |
| --- | --- | --- |
| Page 2 of 2 | 24 Records | Prev | Next |